Chiropractor Sammamish WA
Welcome to Klahanie Chiropractic located in Sammamish, Wa. At Klahanie Chiropractic we utilize the most effective and evidence-based care to help our patients recover from injury and return to living their lives pain-free and without the worry of re-injury. Our Sammamish chiropractors and staff at Klahanie Chiropractic are proud of the patient-focused care they provide and are honored to serve the Issaquah, Sammamish and surrounding areas.
Klahanie Chiropractic is conveniently located in the beautiful area of Klahanie in Issaquah. The clinic resides in the Klahanie Village Shopping Center and is right next to the Swedish Urgent Care and Starbucks. If further directions are needed, feel free to call us!
John M


Sarah D


Maxine S


Astrid H

Klahanie Chiropractic
IS CHIROPRACTIC RIGHT FOR YOU?
WHAT MAKES US UNIQUE
Klahanie Chiropractic provides a unique experience as it combines Chiropractic, Massage, and functional strengthening all under one roof. Our Chiropractors are able to identify if an injury is soft tissue, joint, or a muscular imbalance and provide a custom treatment plan based on YOUR specific needs. Our chiropractors have spent hundreds of hours taking specialty courses with other healthcare professionals including Pts, Mds, and orthopedic specialists so they can provide the highest quality care. Our chiropractors are able to treat a variety of conditions ranging from Disc herniations, Sprain/Strains, Tendinitis, repetitive use injuries, Work injuries, Car accidents, Whiplash, back pain, neck pain, shoulder pain, knee pain, hip pain, nerve injuries, and much much more!
HOW KLAHANIE CHIROPRACTIC WAS STARTED
Klahanie Chiropractic was started by Dr. Ken Lichtenwalter in 1999. Over the years Dr. Ken was able to treat and help many amazing people within our community. Klahanie Chiropractic has always strived to be the best chiropractic clinic in Issaquah and provide an exceptional patient experience. Dr. Ken was honored to have his son Dr. James join the practice in 2017 and continue to help others ranging from weekend warriors, elite athletes, pregnant women, the old, the young, and so many more.
CONDITIONS WE TREAT
The most common conditions we treat at Klahanie Chiropractic are shoulder pain, neck pain, and low back pain. In the absence of trauma, most injuries occur from mechanical stress ( poor flexibility, poor movement, lack of stability) that eventually wears down and injures the affected area. The great part about chiropractic is that it offers a mechanical problem a mechanical solution!
COMMON CHIROPRACTIC MISCONCEPTIONS
A common misconception that people may have is that chiropractors only do spinal manipulation. At Klahanie chiropractic we combine manual therapy, spinal manipulation, and functional strengthening to achieve the best results. Another misconception is that chiropractors only treat the spine. At Klahanie Chiropractic our doctors are highly trained and skilled to treat not only the spine but areas outside the spine including shoulders, knees, ankles, and hips.
OFFICE HOURS
Monday
9:00am - 6:00pm
---
Tuesday
2:00pm - 6:00pm
---
Wednesday
9:00am - 6:00pm
---
Thursday
9:00am - 12:00pm
2:00pm - 6:00pm
---
Friday
9:00am - 6:00pm
---
Saturday
9:00am - 12:00pm
Klahanie Chiropractic
4556 Klahanie Drive SE
Issaquah, WA 98029
(425) 391-5050
SYMPTOMS CHIROPRACTIC CAN HELP
Contact us today to see how we can help you feel better today.
HOW TO FIND A CHIROPRACTOR IN Issaquah
This guide will help you find the best chiropractic clinic in Issaquah for you. When most people in Issaquah decide they need a chiropractor, they end up doing a search and just picking someone at the top.
Being at the top of Google for the chiropractic search does not necessarily mean they are the best chiropractor for you. Follow the steps below to make sure you are picking the right chiropractor for you.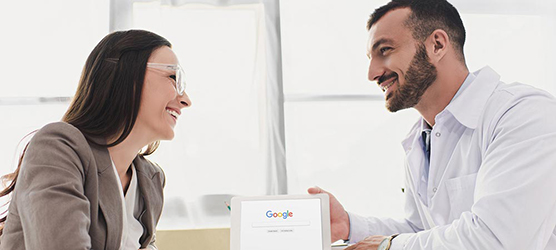 Time Needed: 5 minutes
Total Cost: USD 0.00
4 EASY STEPS TO FINDING A CHIROPRACTOR IN Issaquah
Step 1: Open up a Google search
You will want to type one of the following in the search bar:
Chiropractor Issaquah
Chiropractor 98029
Chiropractor near me
Best chiropractor in Issaquah

Step 2: Review Their Website
The best chiropractors in Issaquah put as much care into their website as they do into the rest of their office. By reviewing their website you will get a good feel for the doctor and if they are right for you.

Step 3: Check Out Their Reviews
Check out the Google Business Page of a chiropractic clinic you are thinking about visiting. It is easy for someone to say they are great, it's a different story to get other people to say great things about you.

Step 4: Give The Office A Call
Now that you have a basic understanding of what the office is about. Give them a call to make sure they fit the message that their website and GMB have been sending. You will know in a few minutes whether the office is the right one for you.